Sunflowers and nautilus shells exhibit a geometric spiral that is found in many cacti and succulents. I thought you might enjoy some examples. Isn't nature amazing?
This is Aloe polyphylla, the spiral aloe. Next, some cacti.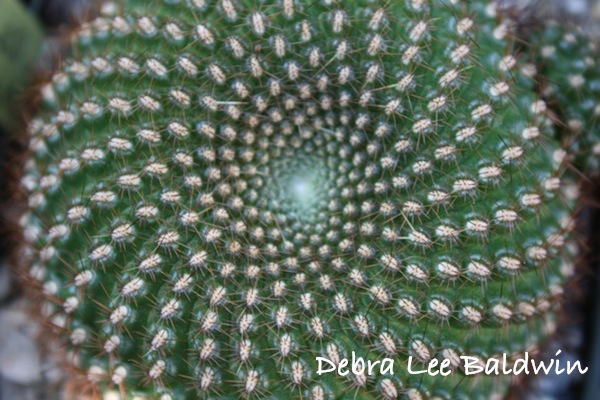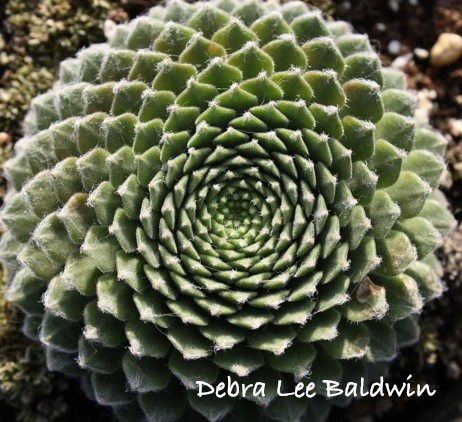 These are Sempervivum arachnoideum (cobweb houseleeks).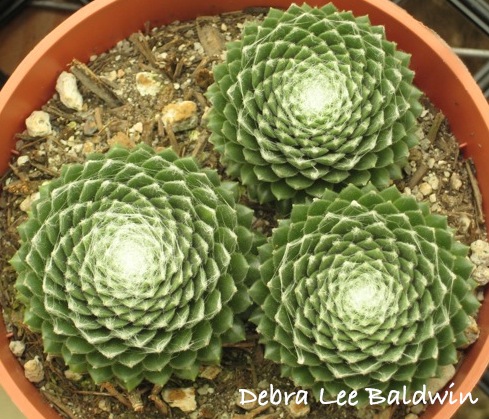 This is a Medusa euphorbia.
And another mammillaria. If the spiral form of its spines wasn't lovely enough, it's beautifully in bloom. Have you noticed Fibonacci spirals in your own plants or garden? Do look for them. You may be surprised at how common they are.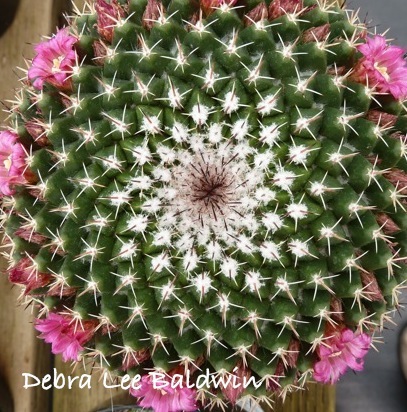 ---
---
https://debraleebaldwin.com/wp-content/uploads/ogmedia/blog/Spiral_aloe.jpg
450
300
Debra Lee Baldwin
https://debraleebaldwin.com/wp-content/uploads/2015/04/Logo-White-H200px.png
Debra Lee Baldwin
2014-04-06 13:35:34
2016-09-21 14:17:16
Fibonacci Spirals