Welcome!
I'm pleased to offer you over 100 pages on every aspect of succulents, all ad-free. If that seems too good to be true, scroll down to "Why No Ads?" 
Need a plant ID? Go to TYPES OF SUCCULENTS. Worried? Go to PESTS AND PROBLEMS. Want to grow succulents perfectly? Go to SUCCULENT CARE BASICS. Need garden maintenance? See REFERRALS. Do use the MENU and SEARCH BAR above. Overwhelmed? Browse until you're better, or CONTACT me.
Looking foR Videos?
Then you'll love my YouTube Channel. With over 8,000,000 views, it provides entertaining, expert info on succulent design, cultivation, plants, tips, gardens, and much more.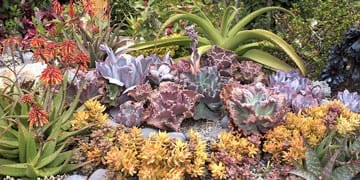 HOW-TO'S, TIPS & IDEAS
SUCCULENT DESIGN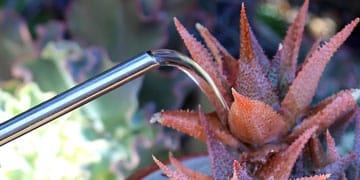 EVERYTHING YOU NEED TO KNOW
SUCCULENT CARE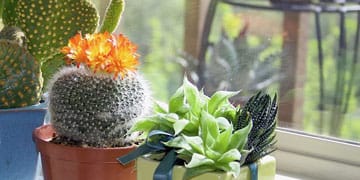 LOCAL & NATIONAL
SUCCULENT RESOURCES
Succulent Updates and Articles
Seeing a spiral aloe (Aloe polyphylla) is an unforgettable experience, and to see one is to want one. Under ideal conditions, these rare succulents can attain two feet in diameter. They're challenging to grow, but not impossible. Like lithops (living stones), if you understand their persnickety requirements, they'll do fine. Spiral Aloe Essentials Climate: Spiral…
Read More

→
Why no ads?
I don't like (or trust) websites stuffed with ads, and I figure you don't either. It's ungracious to make visitors hunt for info buried amid commercials.
If you'd like to support me (thank you!), obtain my books, watch my videos, and follow links to the few vendors I'm affiliated with. Want to use my text or photos? All I ask is attribution: Imbed the excerpt with a link to the page it came from.
Mainly, do learn from and enjoy my site. It's my pleasure to share its wealth with you. -- Debra Lee Baldwin