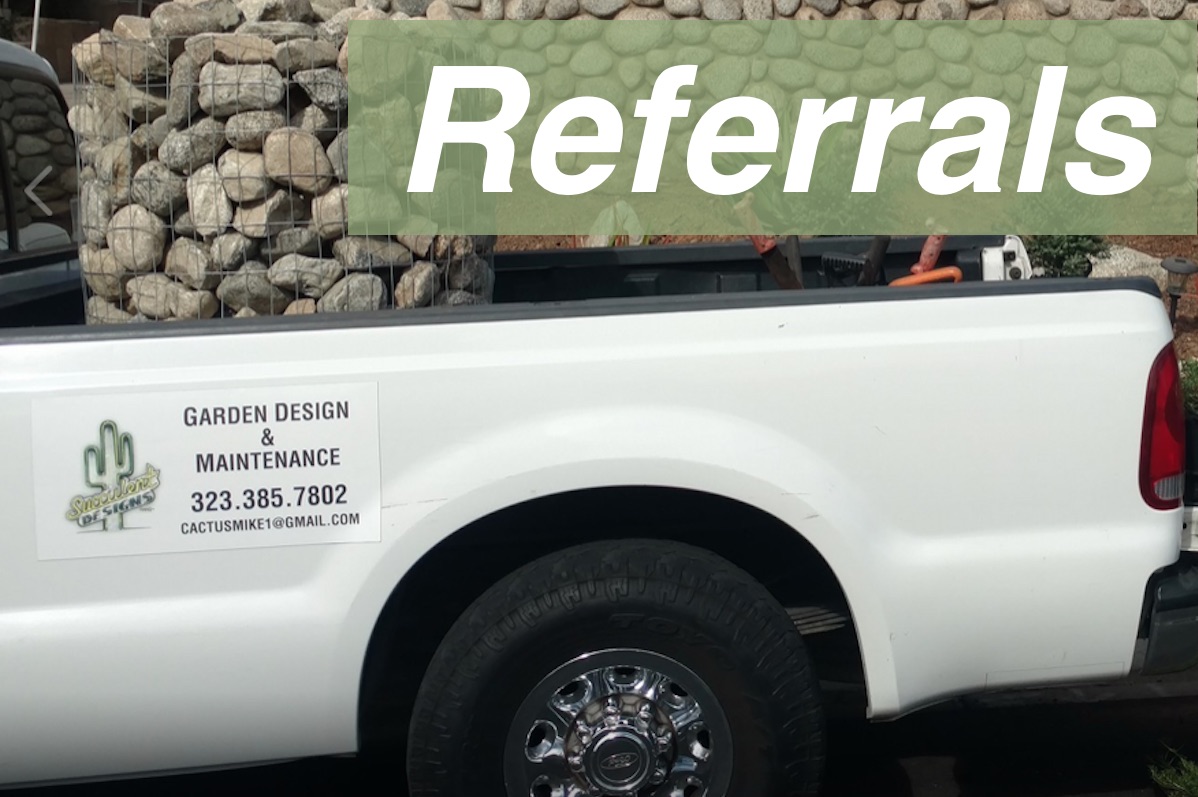 Succulent Garden Professionals: Referrals
Need help? Scroll down to the comments for reader referrals, by area
Do you know someone skilled in succulent garden design, installation and/or maintenance whom you've worked with and really like? Leave a recommendation here on my Referrals page. (Scroll down to the Comments.) And if you provide succulent garden design, maintenance and/or installation yourself, tell us!
Help me connect professionals with homeowners to make this a great resource page. I'm counting on YOU!
Below: This is why people need succulent gardening professionals. The agave (no doubt quite small at the time) shouldn't have been planted in that location in the first place...and now it needs to be removed.
Overwhelmed? Get Hands-On Help
I sympathize! Consider hiring someone skilled at aspects of succulent gardening that are beyond you. A professional versed in the succulent scene will know ways to save you money on plants and materials; and can point out potential problems (like that century plant pup too close to a sidewalk, above).
Here's how:
In the Comments...
First state your city or region IN CAPS. Then give the service provider's name, contact info, website if any, and anything else that might be helpful.
Example: LOS ANGELES: Michael and Danielle Romero of Succulent Designs. Succulentdesigns2016@gmail.com (323) 385-7802. Facebook: @SucculentDesignsLA.
Nothing posted for your area yet? Check back!
Disclaimer: This Succulent MAINTENANCE AND INSTALLATAION referral page is a forum for my website visitors. Recommendations in comments do not mean I'm endorsing a person or business. I take no responsibility for the veracity of the information provided. I'm not charging for this, nor do I expect compensation. If you feel that a comment is inaccurate or unwarranted, please let me know. -- Debra Lee Baldwin
Do these succulent garden maintenance tasks seasonally to keep your succulent garden healthy and looking good: Trim damaged or excessive growth
Prune succulents to show the beauty of the plants and keep them tidy. Use cuttings to
Enjoyed this article? Please share it!