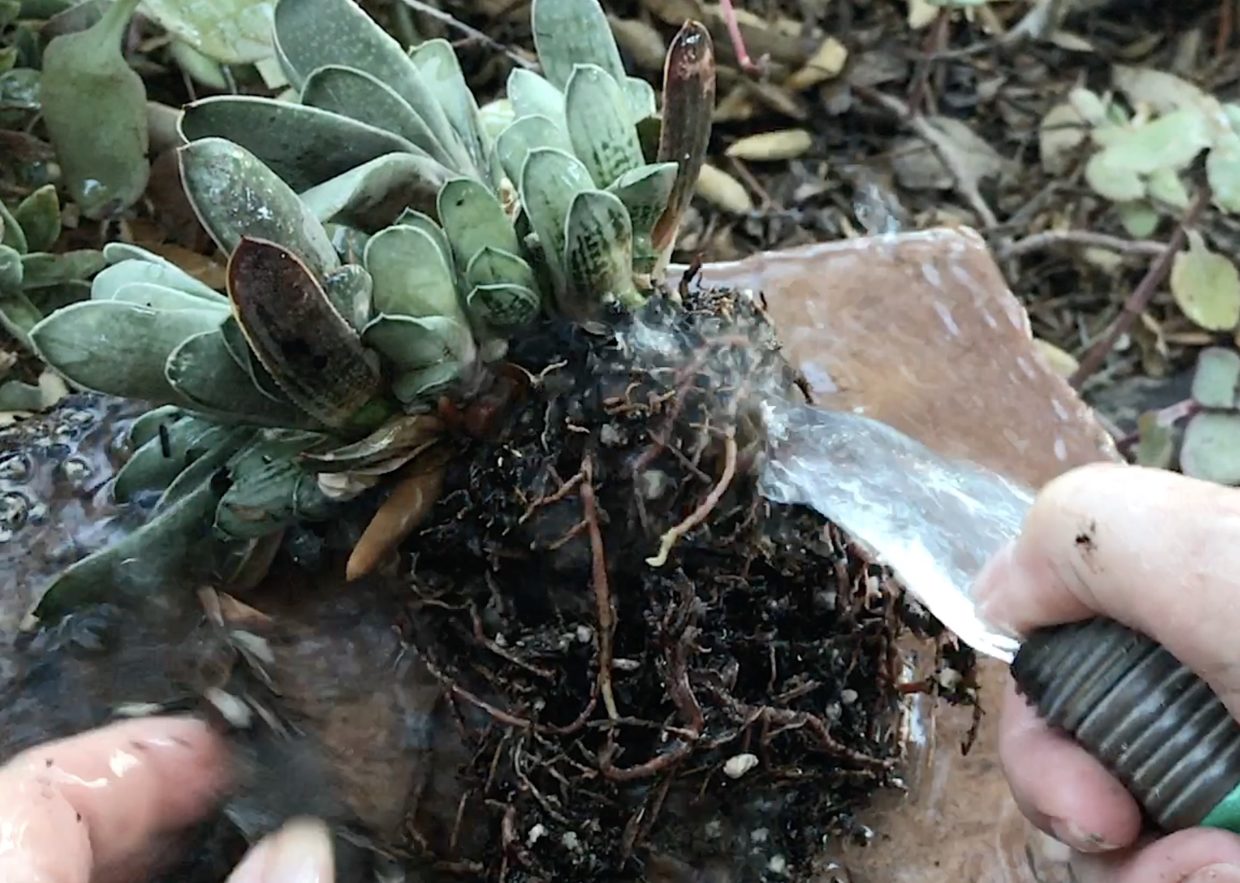 Ants in Your Succulents? What to Do
Late summer into fall, Argentine ants like to nest in the root balls of potted plants. Haworthias, aloes (especially dwarf varieties), gasterias and gasteraloes are highly vulnerable. Ants overwinter in the soil and consume the plant's juicy core. Leaves eventually fall off and the plant dies.
The first line of defense is to create a barrier around your pots using ant powder or diatomaceous earth. The latter, available at garden centers and online, is the best "green" solution. (Go to my Useful Tools page for more about it.)
If an infestation is well underway---ants swarm when you water the pot or tap it on a hard surface---unpot the plant and wash the roots until pests are gone (you may want to wear gloves). Btw, I tried soaking plant and pot in a bucket of water, but ants will burrow, cling, float and manage to survive.
Before replanting in fresh soil, place a square of fine-mesh screen in the pot to keep ants from re-entering the drain hole. A roll isn't expensive and you can share it with gardening friends.
Move the plant to a different location and/or surround it with a moat (ants can't swim). Add water to a bowl or other shallow container and, to keep the drain hole above water, set the pot atop rocks or gravel. Be vigilant until the weather cools in October.
Ants "farm" other pests for their sweet secretions. The best preventative is good air circulation. Aphids attack new growth, and mealy bugs (shown below) nestle under leaves and in leaf axils. Spray with isopropyl alcohol (70%). Isolate plants you've treated, and trash any that are badly infested. Indoor plants are especially susceptible. If you find pests on one plant, be sure to check its neighbors.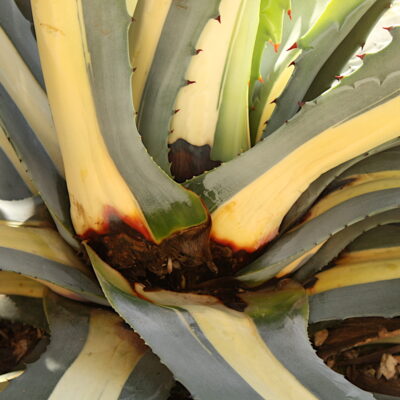 Agave snout-nosed weevil is a half-inch-long black beetle with a downward-curving proboscis that enables it to pierce an agave's core, where it lays its eggs. Grubs hatch, consume the agave's heart, then burrow into the soil to pupate.
Enjoyed this article? Please share it!
This autumn succulent checklist will help you keep your prized plants snug and healthy during the fall and winter months.
Enjoyed this article? Please share it!
Enjoyed this article? Please share it!