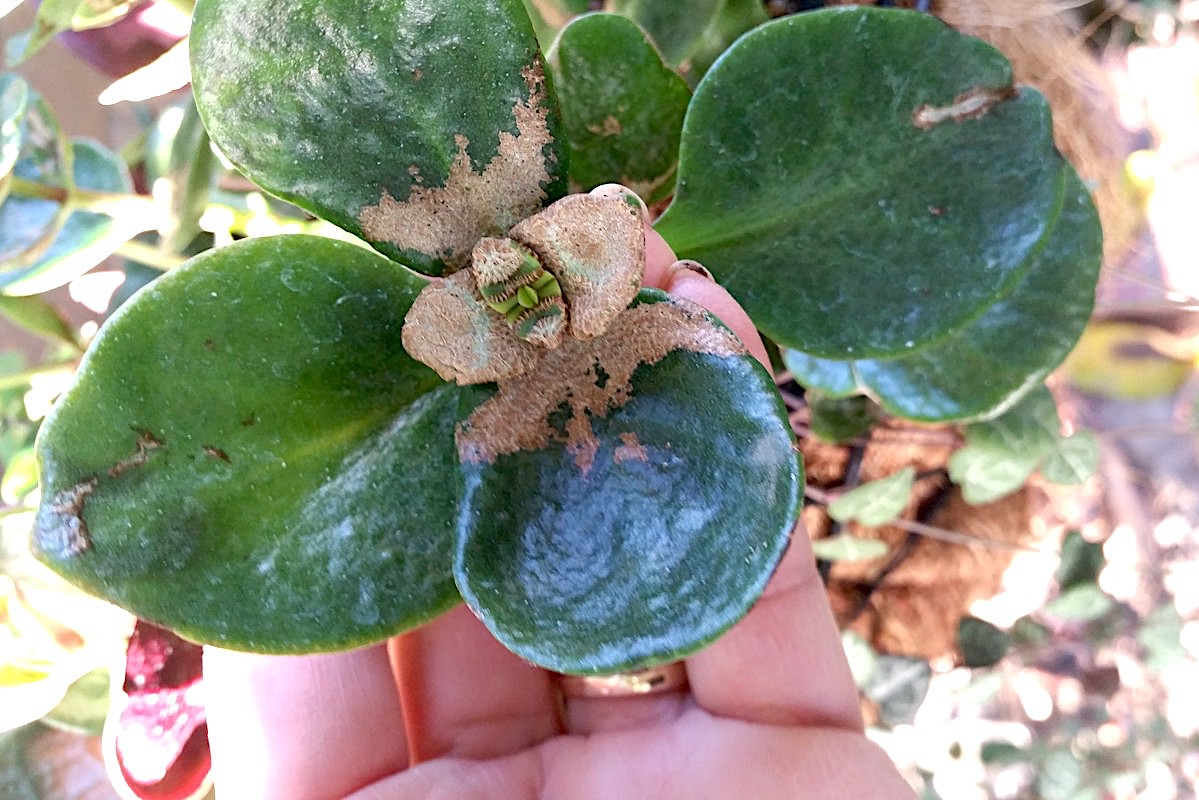 Succulent Pests and Problems Q&A Forum
Got a mystery malady?
Start with this site's Succulent Pests, Diseases and Problems resource page, where you'll find 30+ succulent concerns. For each I show a photo, explain the severity (from normal to fatal), describe the problem, and tell what action to take if any.
Not finding what you need?
Please post a comment below, so others can see it and benefit from the answer as well. Your own tried-and-true solutions are welcome, too!
This page is a forum for you to ask questions and share what works for you. 
So, if you have pests, problems or concerns that aren't answered elsewhere, do let me know...HERE please, rather than emailing me---unless you absolutely need to...
...Send a Photo?
WordPress won't let you attach photos to comments. (I think they're trying to protect me from porn.) However, you can always reply to one of my email newsletters with a photo attached.
any idea what's wrong with these?
Check out my gallery of as-yet-unknown succulent pests and problems. Recognize what's going on with any of them? If so, do leave a comment below. (Kindly refer to them by caption info.) Thanks!
Succulent Pests, Diseases and Problems Keep your succulents healthy, happy and looking their very best WEEVIL ALERT: The agave snout-nosed weevil is a major pest in ever-increasing numbers. Don't wait for signs of infestation; take preventative measures NOW to protect your agaves, furcraeas, yuccas, beaucarneas and mangaves. Please don't let your yard become a breeding ground for pests that move…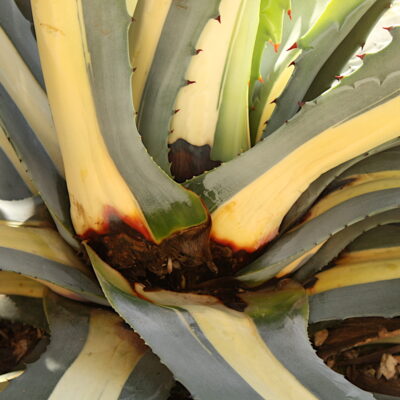 Agave snout-nosed weevil is a half-inch-long black beetle with a downward-curving proboscis that enables it to pierce an agave's core, where it lays its eggs. Grubs hatch, consume the agave's heart, then burrow into the soil to pupate.
Enjoyed this article? Please share it!
If you grow succulents, sooner or later you'll deal with mealy bugs. For newbies, mealies often come as a surprise. Suddenly the plants are dotted and webbed with what looks like lint. Veterans are more vigilant. We check for
Enjoyed this article? Please share it!
Enjoyed this article? Please share it!