Cold Weather Care for Outdoor Succulents, By Region
Cold Weather Care for Outdoor Succulents, By Region
Should you be worried about your outdoor succulents in winter? It depends on where you live.
It's all about frost. The temperature at which water freezes (32 degrees F) is the Great Divide. Above that, most succulents are fine. Below that, most are at risk. See "Frost and Succulents: What You Need to Know."
Regional Care for Succulents, An Overview
There's very little of North America where every kind of succulent will grow outdoors year-round. The "banana belt" is the heavily populated California coast. Of course, you can grow any succulent anywhere if you're able to replicate the conditions it likes, either in your home or in a greenhouse. But this article is about cultivating succulents outdoors, in the garden, during the most challenging season: winter.
If you live in...
Coastal CA from the Bay Area south: You don't get frost (at lower elevations), and humidity and rainfall are minimal, so simply make sure your succulents get good drainage during occasional rainstorms.
Central and Southern CA inland: Frosty nights tend to follow rainy weather, December through February. Like a citrus grower, I pay attention to "frost advisories for inland valleys." When temps are predicted to drop below 32, I drape succulents with bed sheets or commercial frost cloth made of non-woven fabric. [Learn more about how I protect my garden.]
Areas of hard frost: You get temps below 32 degrees that last for hours, so it's not adequate to merely cover your in-ground succulents or shelter potted succulents beneath eaves. Move them indoors or into a greenhouse. Depending on where you live, an inexpensive temporary shelter may be OK. [See "Four Ways to Overwinter Succulents" on this site.]
Northwest and Northeast: Protect and shelter your succulents indoors (perhaps in your basement) or in a climate-controlled greenhouse. [On this site, See "Cold-Hardy Succulents for Northern Climates" for exceptions; "How to Grow Succulents Indoors;" and "Winter Protection for Succulents: Products].
Desert Southwest: You get hard frosts, so protect and shelter tender succulents indoors or in a climate-controlled greenhouse. Those that do well for you include cacti, agaves, dasylirions, yuccas and other succulents specific to your region.
South: If you get frost, see above. But even if temps stay above freezing, you'll still contend year-round with trying to grow arid-region plants in a wet, humid climate. Find out which succulents you can grow outdoors in Florida and other states too damp and humid for most succulents.
Learn more
Related Info on this site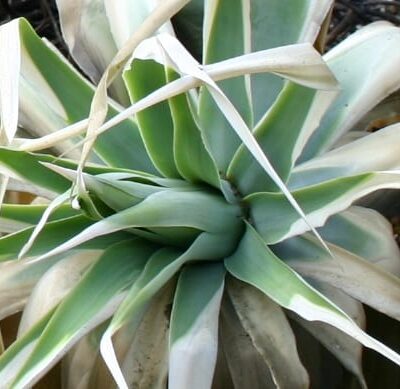 Depending on how long temps stay below freezing (32 degrees F), "frost tender" succulents may show varying degrees of damage. When moisture in the cells of a vulnerable plant freezes, it expands, bursts cell walls, and turns leaves to mush. In a "light frost," leaf tips alone may show damage ("frost burn"). In a "hard frost," temps stay…
Enjoyed this article? Please share it!
Depending on where you live, here's how to get frost-tender South African succulents—like crassulas (jades), euphorbias, senecios and aloes—through a North American winter.
Enjoyed this article? Please share it!
These four ways to overwinter succulents give you several options, depending on how cold it gets where you live. Most varieties can't handle temps below 32 degrees F. These common winter conditions can lead to damage or death for dormant (not actively growing) succulents: — soggy soil (causes roots to rot) — excess rainfall (engorges…
Enjoyed this article? Please share it!
Enjoyed this article? Please share it!