Will succulents recover from frost damage? It depends. Here's a southern California nursery's display garden before nighttime temperatures dropped into the mid-20s F: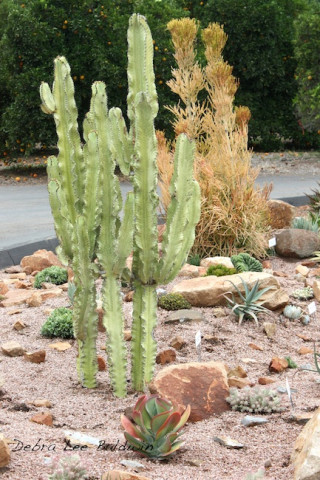 Here's the same Euphorbia ammak 'Variegata, after the frost: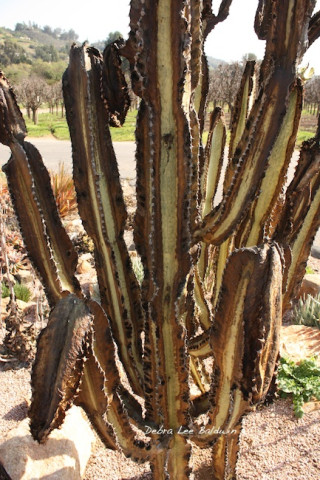 Likelihood of recovery: Nil. Too much of the tissue was damaged. But what about the Euphorbia tirucalli 'Sticks on Fire' behind it? It's hope of recovery is excellent because only the top growth froze. It protected the stems underneath, which are still healthy.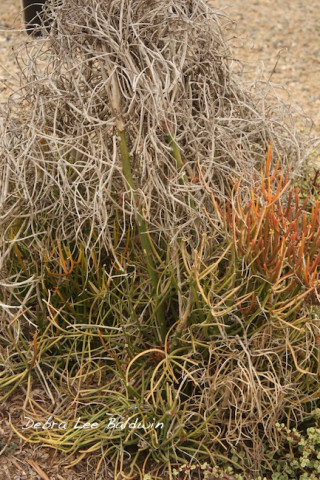 If something similar has happened to your plants, succulent or otherwise, once all danger of frost has passed, prune the dead top growth and the plant will be good as new…except smaller, of course!
How about the frozen aeonium below? Pretty much hopeless. But look a the Sedum 'Angelina' surrounding it. It's a succulent too, and perfectly fine!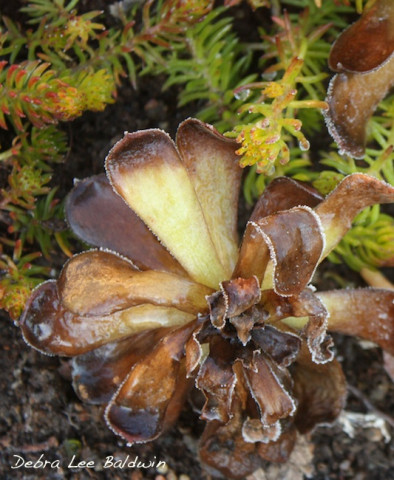 Why does frost kill some succulents and not others? A lot has to do with where a particular kind of plant originated. Succulents, which store water in their leaves to survive drought, are mostly from dry, hot climates. But some are from dry, cold climates. See my Wall Street Journal article on this topic.
Related articles and info:
An excellent book about succulents that survive freezing temps is Hardy Succulents, by Gwen Kelaidis, illustrated by Saxon Holt.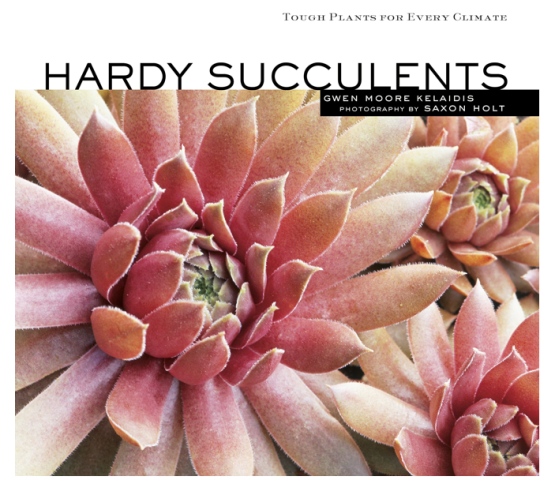 My books also have info on growing succulents in challenging climates and how to protect them from frost and excess rain ~
https://debraleebaldwin.com/wp-content/uploads/2018/03/Screen-Shot-2018-03-16-at-10.14.59-AM.png
956
782
Debra
https://debraleebaldwin.com/wp-content/uploads/2015/04/Logo-White-H200px.png
Debra
2018-03-16 10:20:56
2018-08-12 11:08:51
Will Succulents Recover from Frost Damage?