The new book, Agaves: Species, Cultivars & Hybrids by Jeremy Spath and Jeff Moore is a must-have. The authors are unashamedly---and endearingly---besotted with these fanged, fountain-shaped New World plants. Moreover, at $39.95 for 350 pages and 2,000+ images, Agaves is a no-brainer bargain for succulent aficionados.
Stunning photos capture the beauty and fierceness of these sculptural succulents in ways both artistic and definitive. The book has comprehensive cultivation info and plant IDs. And it's a good read.
Authors and nursery owners Jeremy Spath (Hidden Agave) and Jeff Moore (Solana Succulents) have become major players on the succulent scene. This is Jeff's fifth book on succulents, and the first he's co-authored. Jeremy brings extensive knowledge of the genus and habitat photos of species and hybrids; Jeff, per the Preface, "a knowledge of book building and more of a general succulent enthusiast's approach." He's too modest---Jeff's erudite yet easy-going style may be the best part. Both are professional landscape designers with---no surprise---a good eye for color, form and aesthetics.
I received a copy to review.
See My Hidden Agave Video
In my earlier video tour of Jeremy's nursery and display gardens, both he and Jeff talk about plants (duh), and---at 4:49---they introduce their new book.
My only problem...
...with the new Agaves book is deciding which excerpts to share with you. I chose these for their visual appeal and descriptions. Below each photo is corresponding text from the book.
"When the homeowner told Jeremy he was also an agave enthusiast and wanted to go for it, Jeremy almost fell to his knees and wept in gratitude and anticipation."
"Although there were precious few agaves available in the early days of the missions (perhaps Agave americana and/or Agave sisalana had been carried north by then), the newly available species and hybrids shown here look very appropriate."
"In the same way some tree leaves take on warm colors in the fall, when agaves...focus all their remaining energy on the huge inflorescence, the resulting no-longer-needed chlorophyll cells break down, and the underlying warm-colored carotenoid pigments remain...a happy chemical result...sort of like a rainbow."
"One of the most endearing traits of some agaves is the phenomenon of imprinting. This fantastic patterning is a result of the leaves being compressed together as they form...resulting in a very artful and eye-pleasing plant...such specialized growth [is] similar to fossilized imprints... The fact that it becomes art is a whimsical bonus."
"Outside of Monterrey in Nuevo Leon is a maze of limestone canyons that fan out of the earth. The incredibly steep slate gray walls...are inaccessible without climbing gear---a jet pack would be ideal. [This is] where Agave albopilosa grows. Tufts of hair on the tips of the leaves become saturated with moisture from fog; water then drips down the leaf, feeding the roots.
"This is the agave of distilled tequila fame...almost everyone, your humble authors included, usually pronounce the name wrong. Most of us say 'tuh- KEEL-ee-ah-nuh', but there is no 'i' after the 'l' - it should be 'tuh-keel-AH-nuh'."
"Agave edge-spines can somehow be simultaneously threatening, yet stunningly beautiful."
"Variegation...can manifest itself in myriad ways---orderly stripes, haphazard streaking, two- or three-tone variations, or blurry or milky yellows or whites."
Best Way to Get a Copy
As Jeff requests in the video, instead of getting the book from a large distributor (from which he and Jeremy receive very little), "try to buy it from the authors first if you can." Come by either nursery or order from them online.
Jeff Moore, Solana Succulents, 355 N. Hwy 101, Solana Beach, CA; solanasucculents@sbcglobal.net; 858/259-4568.
Jeremy Spath, Hidden Agave Nursery, Escondido, CA (by appointment only); email DeepOceanCurrents@gmail.com.
Do you already have the book? Looking forward to getting it? Tell us what you think in the Comments below! -- Debra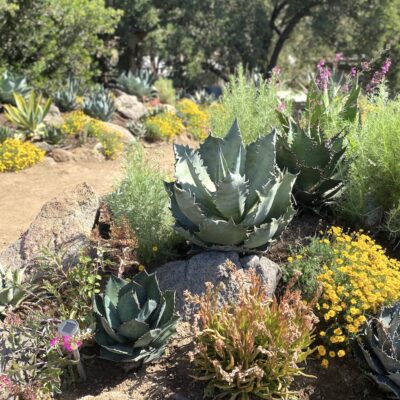 Hidden Agave Nursery is more than a source of rare and unusual agaves, it's fast-tracking this popular succulent genus to its full potential. Owner Jeremy Spath specializes in species and cultivars that don't get overly large, perform well in gardens, and are exceptionally beautiful. I share his fascination with
Enjoyed this article? Please share it!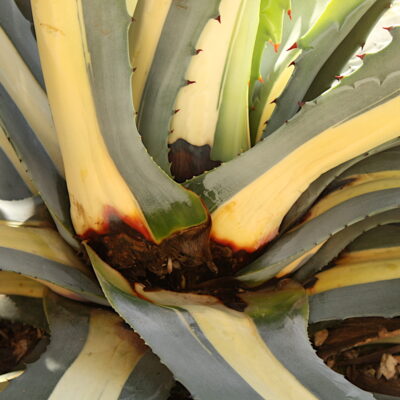 Agave snout-nosed weevil is a half-inch-long black beetle with a downward-curving proboscis that enables it to pierce an agave's core, where it lays its eggs. Grubs hatch, consume the agave's heart, then burrow into the soil to pupate.
Enjoyed this article? Please share it!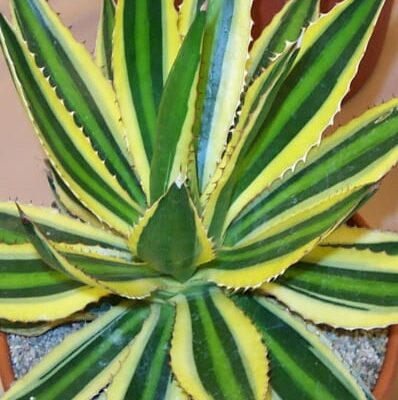 With the exception of a few soft-leaved and variegated varieties, agaves want sun—the more the better in all but desert climates. Most are hardy to the mid- to high-20s F, and some go a lot lower. Sharp points at leaf tips and along leaf edges can make agaves treacherous. I snip about a quarter inch from leaves' needlelike tips with garden shears.
Enjoyed this article? Please share it!