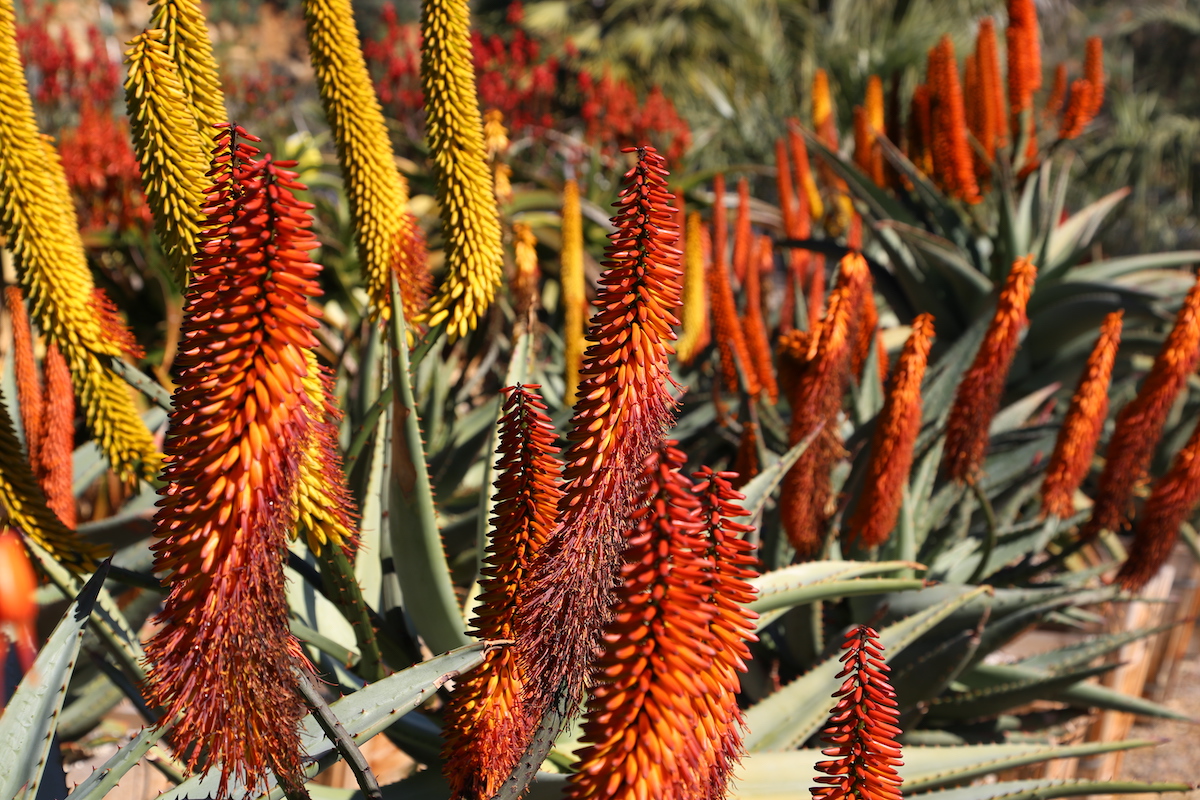 Aloes! No other succulents add such vivid color, interest and drama to low-water, mild-climate gardens. Many aloes flower in winter, when little else does. Available Aloe varieties are ever-increasing, with intriguing new cultivars being introduced all the time.
Aloes were what first attracted me to succulents back in the '90s. I've since added dozens, large and small, to my garden (Zone 9b, inland Southern CA, temp range 30-105 degrees F). For decades I've photographed, videoed, researched, and written about these showy succulent superstars from South Africa.
In addition to numerous photos and mentions in my books, I offer plenty of aloe info on my site and YouTube channel. It's all there to help you select, care for, design with and enjoy aloes in your own garden, both in pots and in the ground.
What I have for you, aloewise:
Aloes: How To Grow & Varieties All about aloes plus a photo gallery of aloes ID'd and in bloom See All Succulent Types Aeonium Agaves Aloes Cactus Crassula Echeveria Euphorbias Ice Plants Kalanchoe Portulacaria Senecio About Aloes There are dozens of species of Aloe, from tall trees to dwarf cultivars. Aloes typically have juicy, triangular leaves…
One of Southern CA's in-demand landscape designers, Bill Schnetz of Schnetz Landscape, Inc., likes to use aloes of all sizes in residential gardens. If you love succulents, live in a mild climate, and grow these South Africans in soil that drains well, "they'll soon become your favorite plants," Bills says. For a natural setting, he suggests…
Enjoyed this article? Please share it!